Palaio Trikeri Island

South Pelion, Volos, Greece

«Diavlos»

Fishtavern - Restaurant

Palaio Trikeri Island

The little harbor

Taxi Boat

Come to our island with the taxi boat
Welcome to «Diavlos» Fishtavern – Restaurant
You are at the blessed island of Virgin Mary, in the entrance of Pagasitikos Gulf, South Pelion, Volos, Greece.
At Palaio Trikeri Island
Restaurant "Diavlos" is here and expects you to enjoy the delicious fresh seafood and the fresh air of the island, right next to the sea.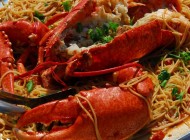 So, join us and taste our unique flavors that smell sea and make carefree vacations at Palaio Trikeri Island.
We are waiting for you…